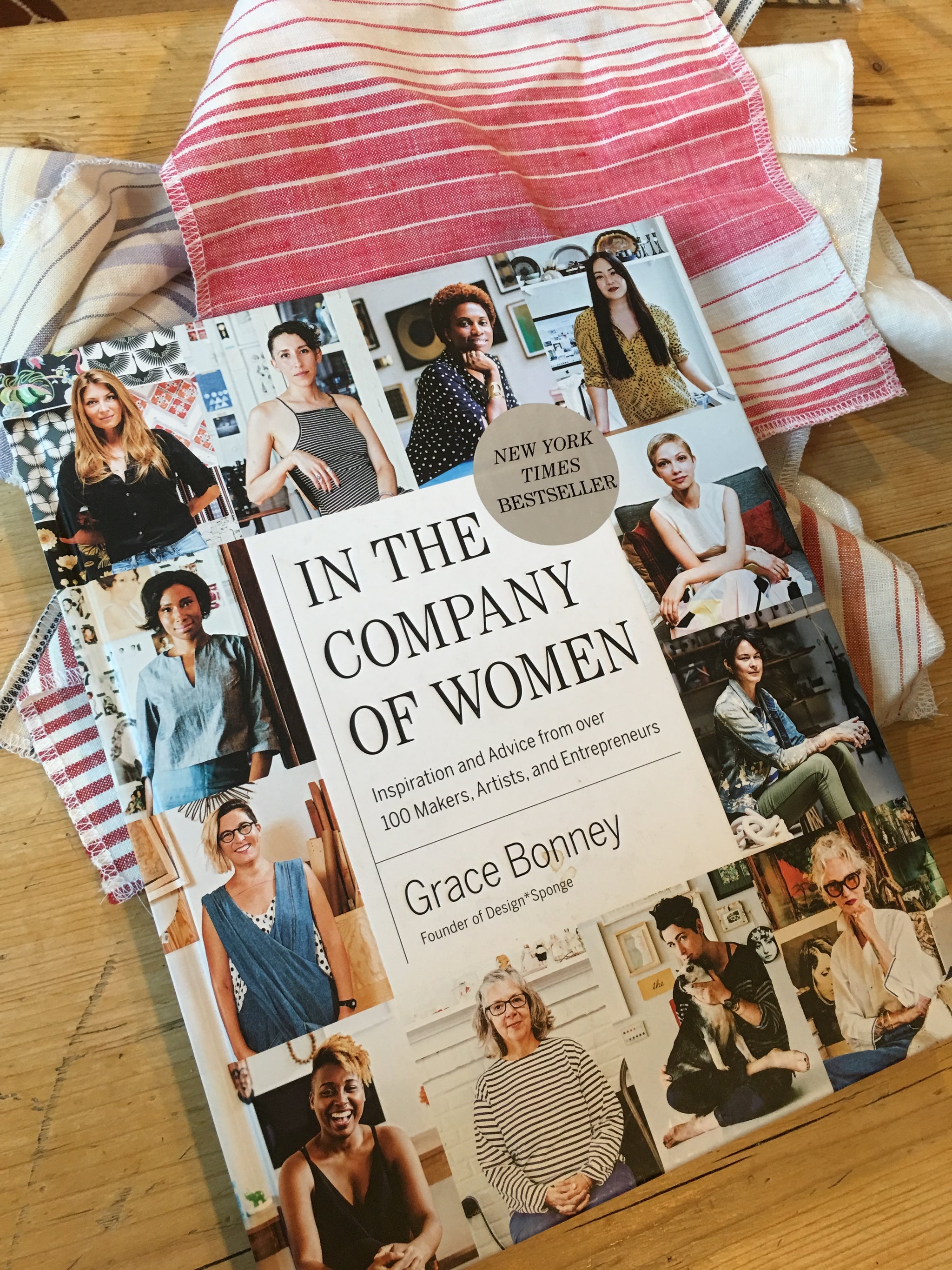 In the Company of Women, created by Grace Bonney, the founder of the amazing website Design*Sponge (http://www.designsponge.com). This book made its debut in 2016 and is more of a reference book of inspiration for me, rather than a book you read and put back up on a shelf.
Whether you're already a creative entrepreneur or someone looking for inspiration, Grace Bonney provides stories from women in different industries, with different backgrounds, all getting it done their way.
I love sharing ideas and hearing stories of how someone achieved their dream, what challenges they faced, what was easy, what was surprising? As women, there are so many things we can all relate to and so many common denominators so why not gain from the wisdom and experiences of others.
The journey of an entrepreneur is not new.  Being able to share your story, no matter where you are on your path to success, and help other women along the way, is just a good thing. If this book isn't already on your must have list, then add it.  
Read more