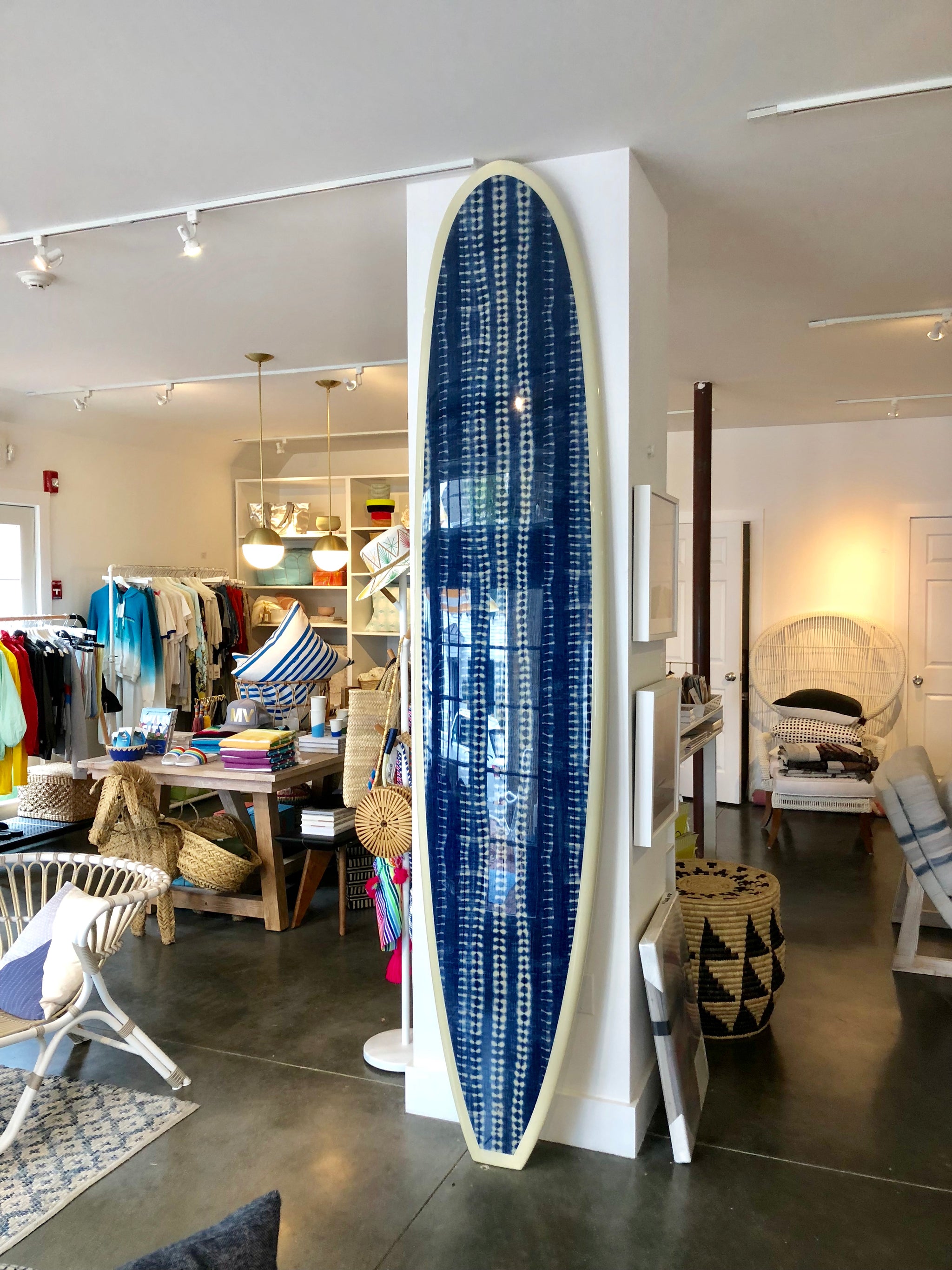 On recent visit to the shop SLATE in Edgartown, Massachusetts I held up an all denim romper with ruffled sleeves to which my friend replied "it's totally you because it's one-of-a-kind".  I loved that statement.
In my home furnishings and in my choice of clothing I'm consistent. When you look around your home does it actually reflect your personal style? I think the rooms in my home that I don't love always seem to be missing one special piece whether it's something worn, vintage or it has a personal story.
Okay, back to the shopping.  Slate had select pieces that could be worn to a casual event or something more buttoned up.  I know that I have not been spending money on clothing since Covid but I was unable to resist the one of a kind feel that was throughout their store. This shop has that throw on a vintage T with your gorgeous silk skirt vibe or don't.  Mix it the way you'd like. Not inexpensive but pieces that you would covet. They give back and they support local makers so what's not to love. Their sister store Salte is just around the corner. It's more home and gift but has that same uncluttered "we like to surf" style.  
Portobello Road is another unique shopping experience with more "found" pieces. It's located in a long narrow space that is filled with art, books, concrete whippets and lots of other goodies mixed beside and underneath.  The art is low to high, known and unknown and it's scattered from the floor to the rafters.  The pieces that give your home warmth, you will find here and not in a curated fancy way. Dig a bit and you'll find something interesting.
Of course there are lots of places to shop in Edgartown but if you're just visiting for the day put these three on the list.
Slate No. 11 North Summer Street
Salte 6 South Water Street
Portobello Road Dock Street
Read more