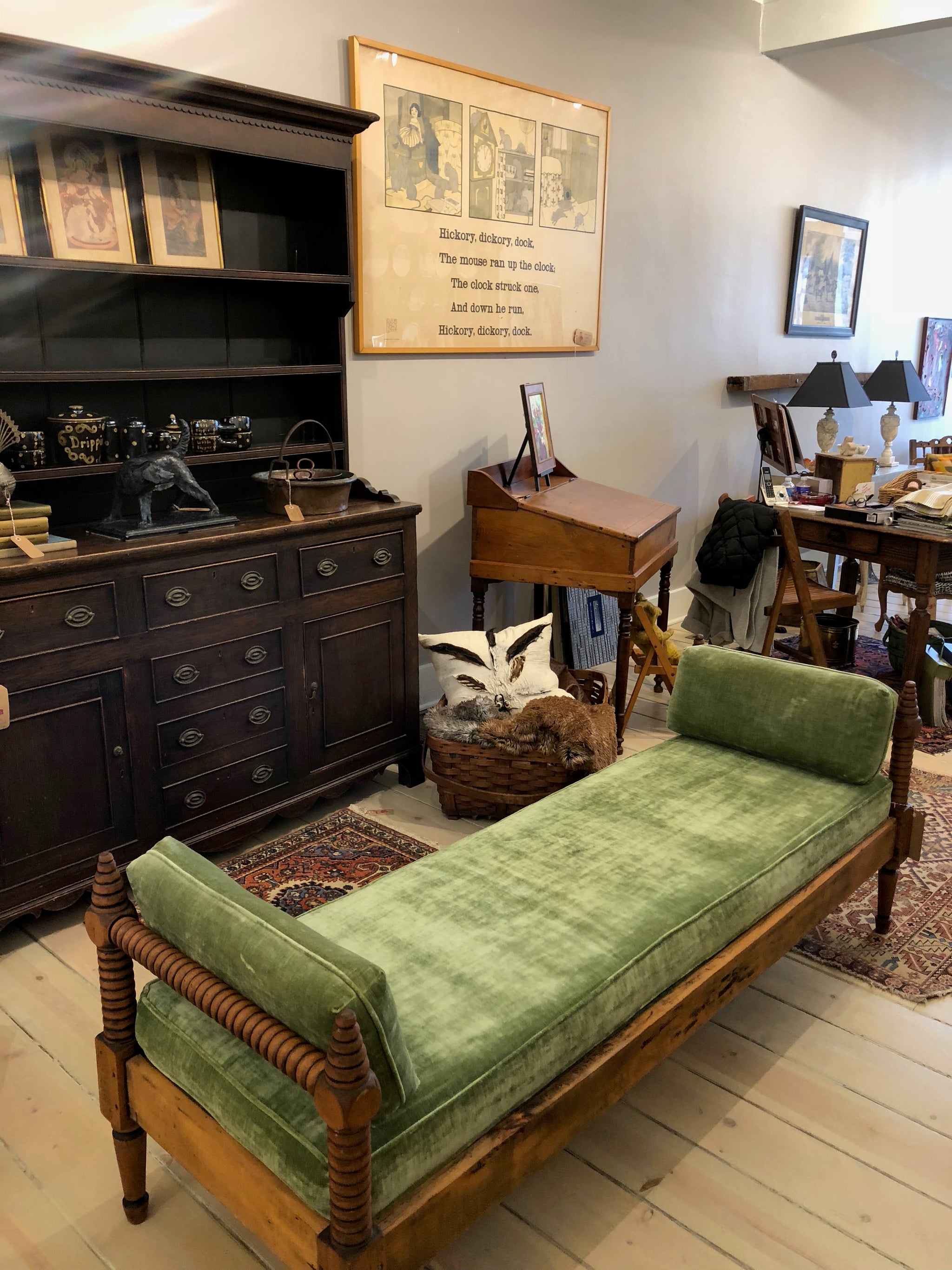 I love exploring new places. My last trip took me to the adorable village of Pittsford, New York for an event with Sea Her Shine. (www.seahershine.com)
Pittsford, New York is probably more like a small city because it is a suburb of Rochester.  There are major shopping areas, retail stores and highways but there is also an adorable downtown with antique buildings and boutique storefronts. The Erie Canal runs alongside the city with several restaurants that are all walkable.
A highlight of my trip was stopping into a retail shop called One Jane.  I was thrilled to find this shop because of it's eclectic mix of clothing and furniture.  The clothing she carries has an authentic, hand created, thoughtful appeal.  They are very clearly curated with amazing details, trim, stitching and have more of a one of a kind feel.
The second half of the shop is dedicated to vintage and antique art and furnishings. The first piece I saw a was an antique day bed with turned arms and a velvet green cushion. Amazing! There were some early American pieces, some original artwork by local female artists and a mix of furniture and accessories.
An amazing place to shop if you are headed down 90W from Massachusetts to New York.
Read more