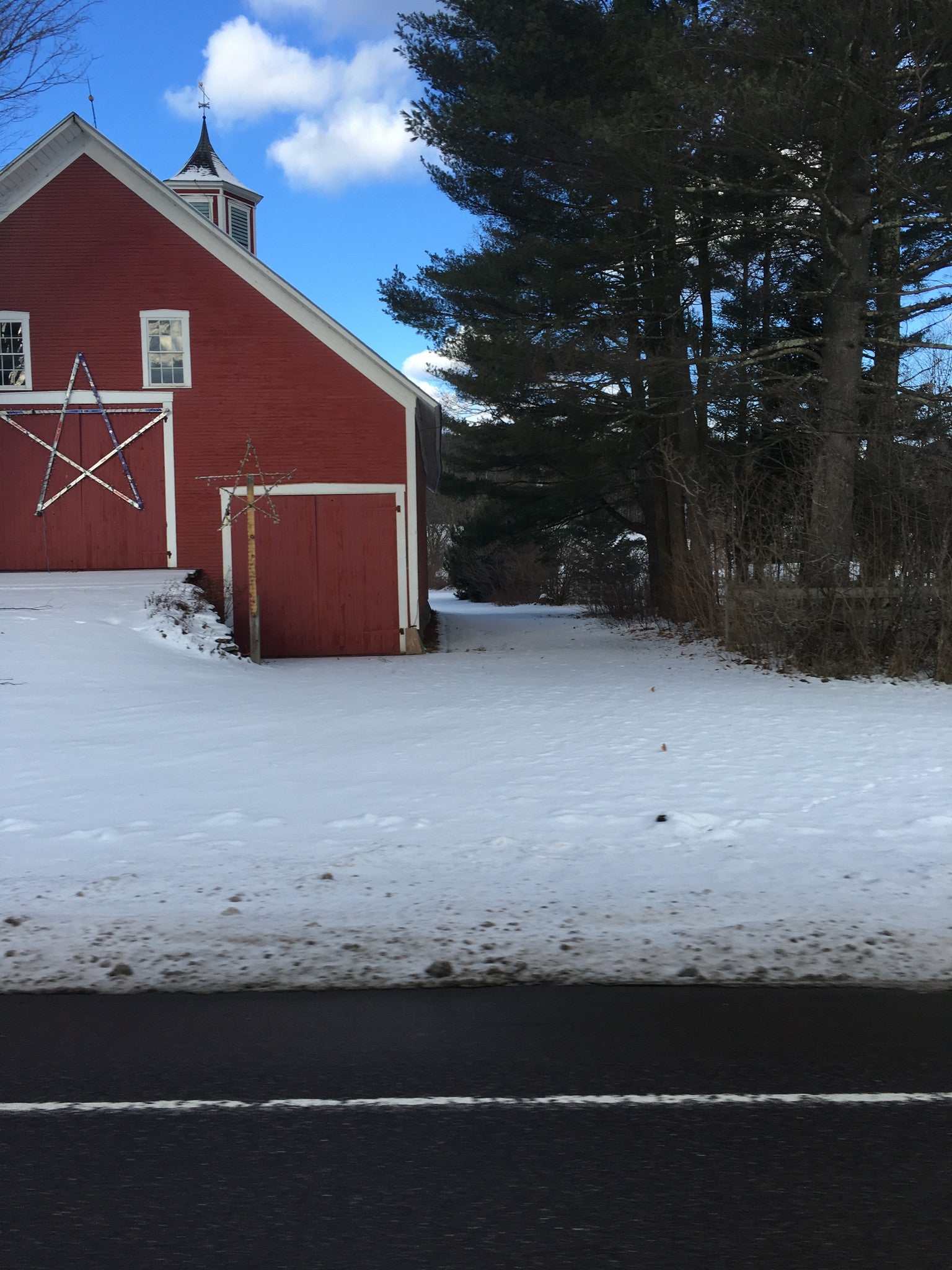 A favorite tradition for our family is to go North for the holidays.  We owned a home in Vermont for around 13 years and love being there when the snow begins to fall.  Over the last year of traveling to the Mad River Valley area we began noticing large stars made from branches and twigs that were placed in yards and on the sides of buildings and barns. At night the stars were sprinkled with white lights and lit up main streets and back roads.
On the surface the stars are pretty, charming and sweet. What they actually represent is a strong sense of community in the Mad River Valley which is home to ski resorts, business owners, artists, farmers and a whole bunch of people who care about where they live and work together to preserve it.
I love to take pictures of barns when we travel to Vermont so I can continue to dream about the barn that I will one day live in but to drive down route 100 and see stars lighting up the sides of barns one after the next is inspiring. It's a tradition that has taken hold in that area of Vermont and reminds me of what a special place it is.
Read more