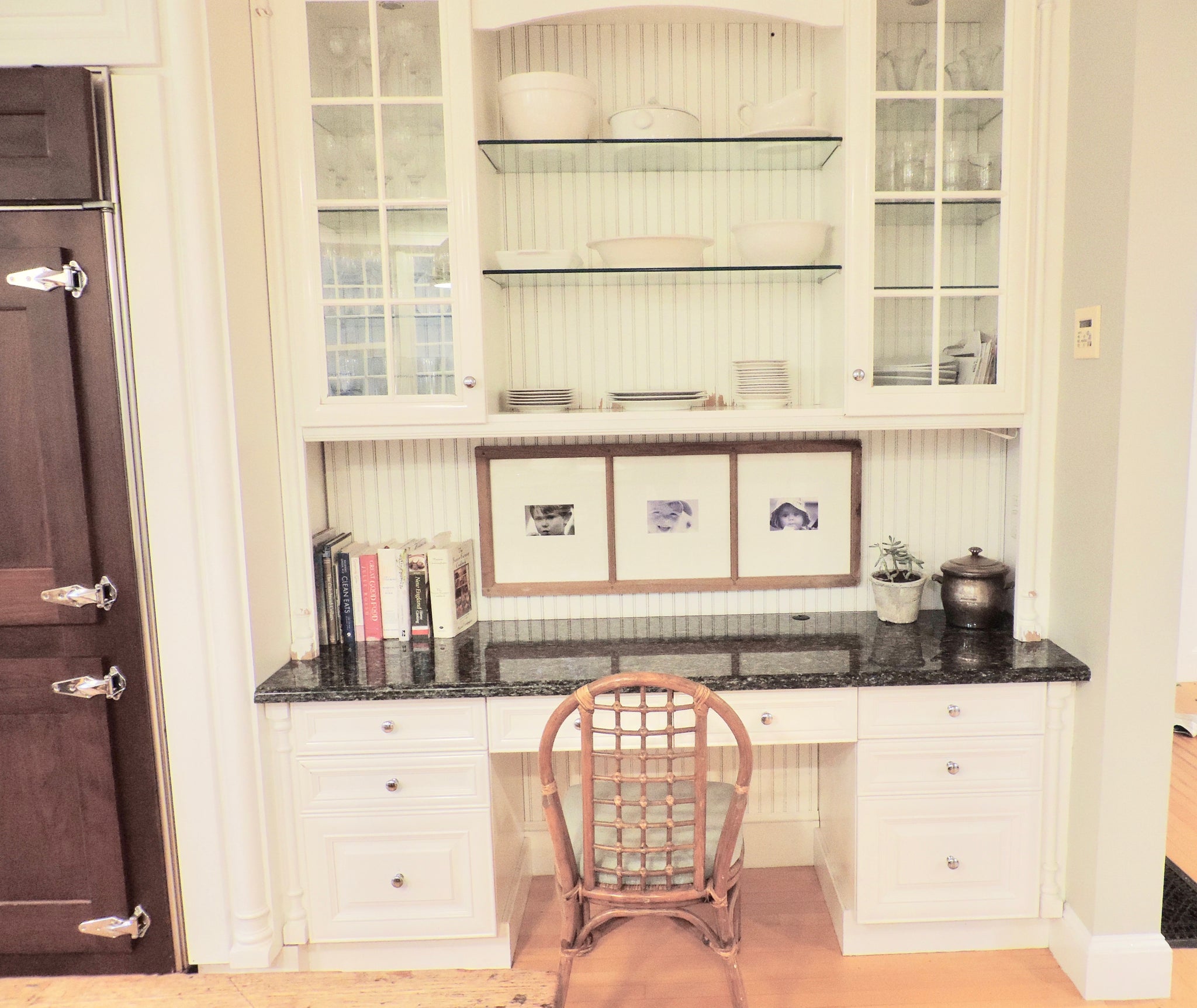 Mixing the old with the new has always been my style but I also love to find new uses for old things.
My husband gave me this beautiful pine window frame from Danish Country Antiques, located on Charles Street in downtown Boston.  He gave this to me when we were dating so it was 25 years ago.  Back then I lived in Boston and was always in and out of local antique shops.
Fast forward to our home that many years later.  We inherited some finishes in our kitchen that I would possibly change but I do love the built-ins originally from Scandia Kitchens. To warm up the all white look I took the antique pine window, blew up a few black and white photos of our children and had them matted into the window.  It's one of my favorite pieces in this kitchen.  It fits the space at the desk perfectly.  
I find it's sometimes challenging to display family photos or a collection because it can look messy unless you know what you're doing.  I often hang very symmetrical collections of frames because it looks clean but this is a nice alternative if you have a window frame that is in good condition and is an unusual or larger size.
Read more