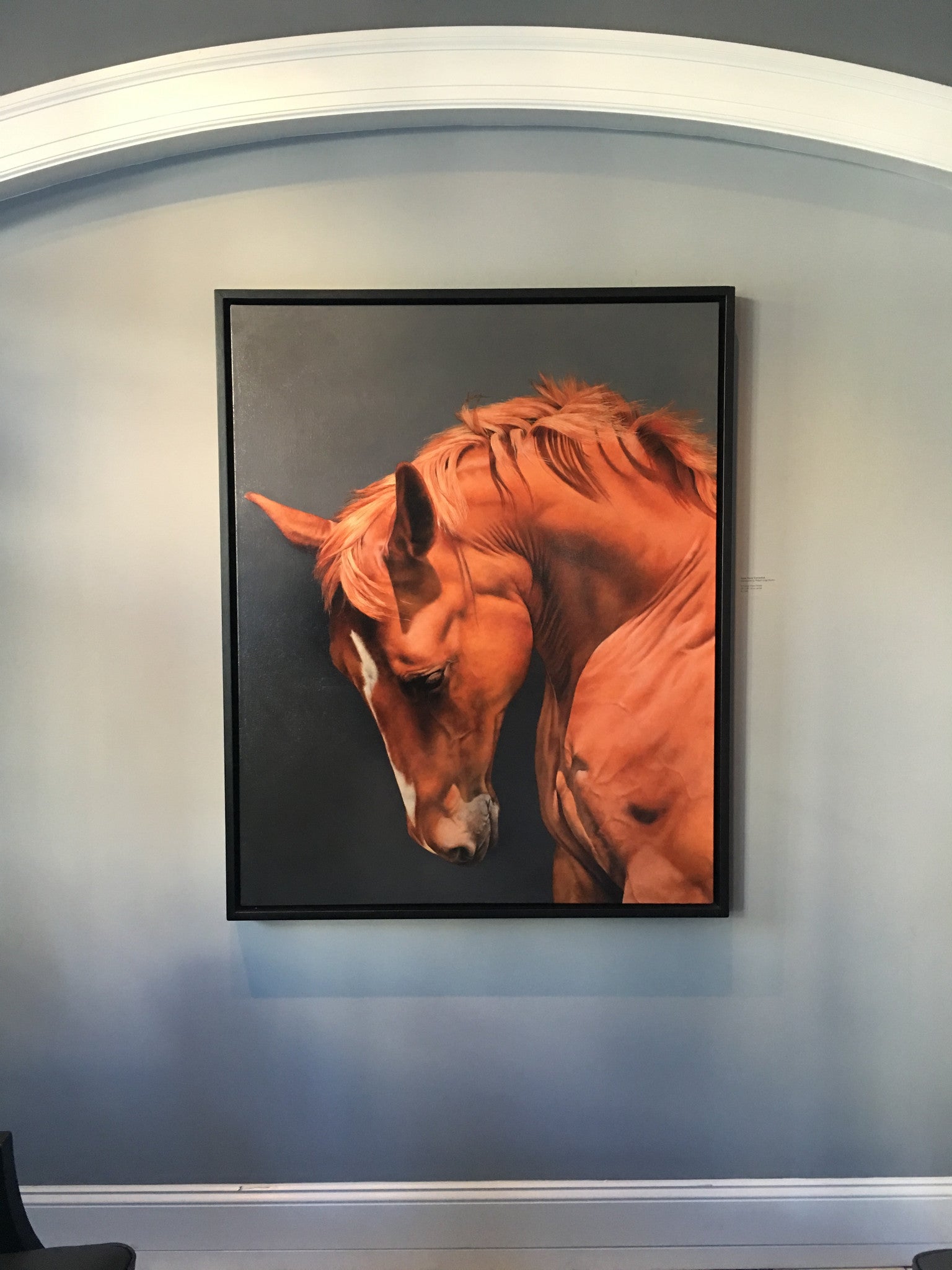 Charleston, South Carolina is my new favorite place.  
I took my first trip there two weeks ago and four days was definitely not enough time to explore the art, history, shopping, foodie scene and architecture. 
(Painting by Brett O. Scheifflee - Robert Lange Studios)
Our trip included staying at the Vendue Hotel in Charleston and for art lovers this boutique hotel is a must.
The roof deck, cocktail hour and warm cookies at 9 were lovely but the art installments that appear everywhere in the hotel are a wonderful part of the Vendue experience. 
(Elizabeth Foster - Mitchell Hill Gallery)
At the end of this hallway just beyond the lobby is an incredible sculpture of a lion "Leo" which is made entirely from bullets. It sits in the window of the Vendue in downtown Charleston. My photo does not come close to doing it justice. (Mary Engel - Robert Lange Studios)
Bars and restaurants like SNOB, Husk and the Darling Oyster were a short walk or pedicab away from our hotel location as was the water, the boardwalk and historical downtown homes.
From photography, to oil, to mixed media and interactive art displays the Vendue Hotel was a gallery in and of itself. 
Read more