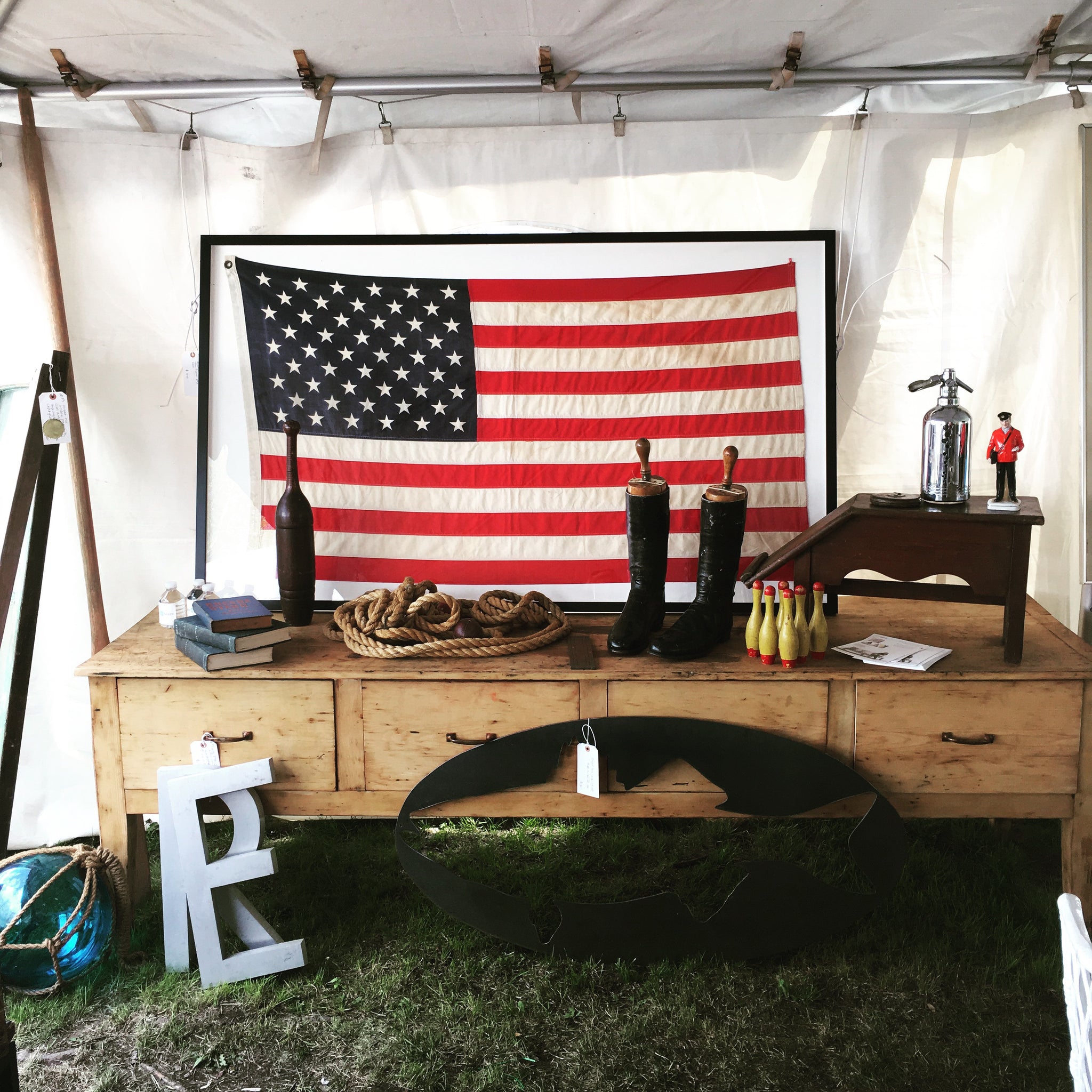 What a fantastic week it was exhibiting at the Brimfield Antiques Show.
I've been a frequent shopper of Brimfield for many years and always wondered what it would be like to be on the other side of things. A seller for the week not a buyer for the week. I was worried that I wouldn't get to "pick" and I wouldn't get the good finds first. What I didn't fully realize what that I just had to change my expectation.
The week began with my family helping me load and unload a twenty foot U-Haul and pick up truck. Back breaking but had to be done none-the-less. This was followed by two full days of setting up my goods and styling my pieces so that it felt more like a shop than a tent on Sheltons field. Now is when it gets good. The next seven days were spent telling people my story, how Water and Main began and how much I love doing what I do, hearing what people were looking for and meeting people and hearing their own stories.
My worry of not being the first one on the field to shop quickly diminished when I met the cool dealers exhibiting around me (Nina, Carmella, Susan, Julie, Andrea and Kevin), when I met shop owners who were looking for pieces to stage their stores with, when I met people that I follow and who follow me on Instagram - how crazy is that! When I met customers who come to Brimfield every year with their best friends and spouses because it's just a fun way to spend the day with friends. 
Brimfield is a wonderful place to shop but it's also a fantastic melting pot of people with different backgrounds and lots of great stories to share.  I'm hooked and I still came home with a few goodies.
A big thank you to my best girlfriends who came to Brimfield to support me, help me move furniture and spend the day with me in my booth. Cec, Diana and Sarah - you are awesome!
I'll be exhibiting there again this September 5th - 10th, on Shelton's Field in the same spot. Booth B66.
Read more