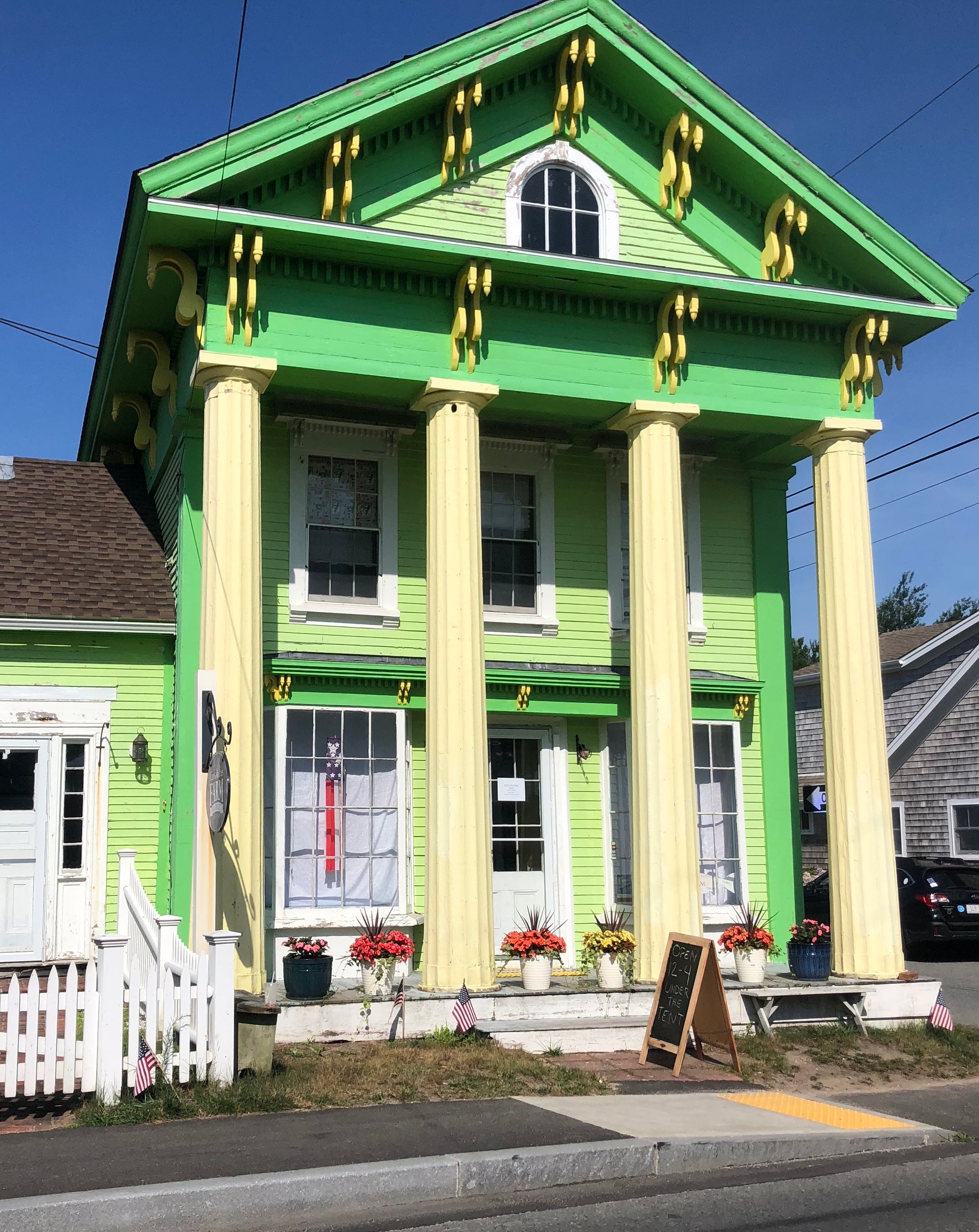 The Calico Cat was an antique shop in the village of Chatham, Massachusetts for many years.  I can remember it being there forever, in a wonderful antique home with large pillars which stood out among all the sea captains homes it was surrounded by.  
When the shop closed its doors, new owners moved in and conflicts over historical guidelines and exterior paint colors exploded.  Before you could utter the words neon green the house was painted. 
But what ended up emerging from this (after things settled down) was an amazing thing. Cape Abilities moved into the next iteration of this home and began operating their farmers market from the shelves of the old antique shop. Fresh produce, ice cream sandwiches, home made pies even pie eating contests every Wednesday.  Cape Abilities Market tucked in between residential homes and across from the beach became our local market where you could grab a fresh tomato in a pinch. We would roll off the beach to watch our children and their friends compete in pie eating contests that left them covered in berries.
The history of Cape Abilities:
Cape Abilities serves "individuals with developmental and intellectual disabilities" and has been doing so for over 50 years on Cape Cod. These individuals have access to jobs, education and therapy through programs at Cape Abilities. Funds raised at their farm support their programs but they also employ members of their community at their market. It's a wonderful add to the Chatham community.
What began as (what seemed to be) an ugly paint color to show contempt for the historical committee actually turned into a green beacon shining a light on supporting people with disabilities.  Turning limes into lime juice.  Anything is possible.
Read more