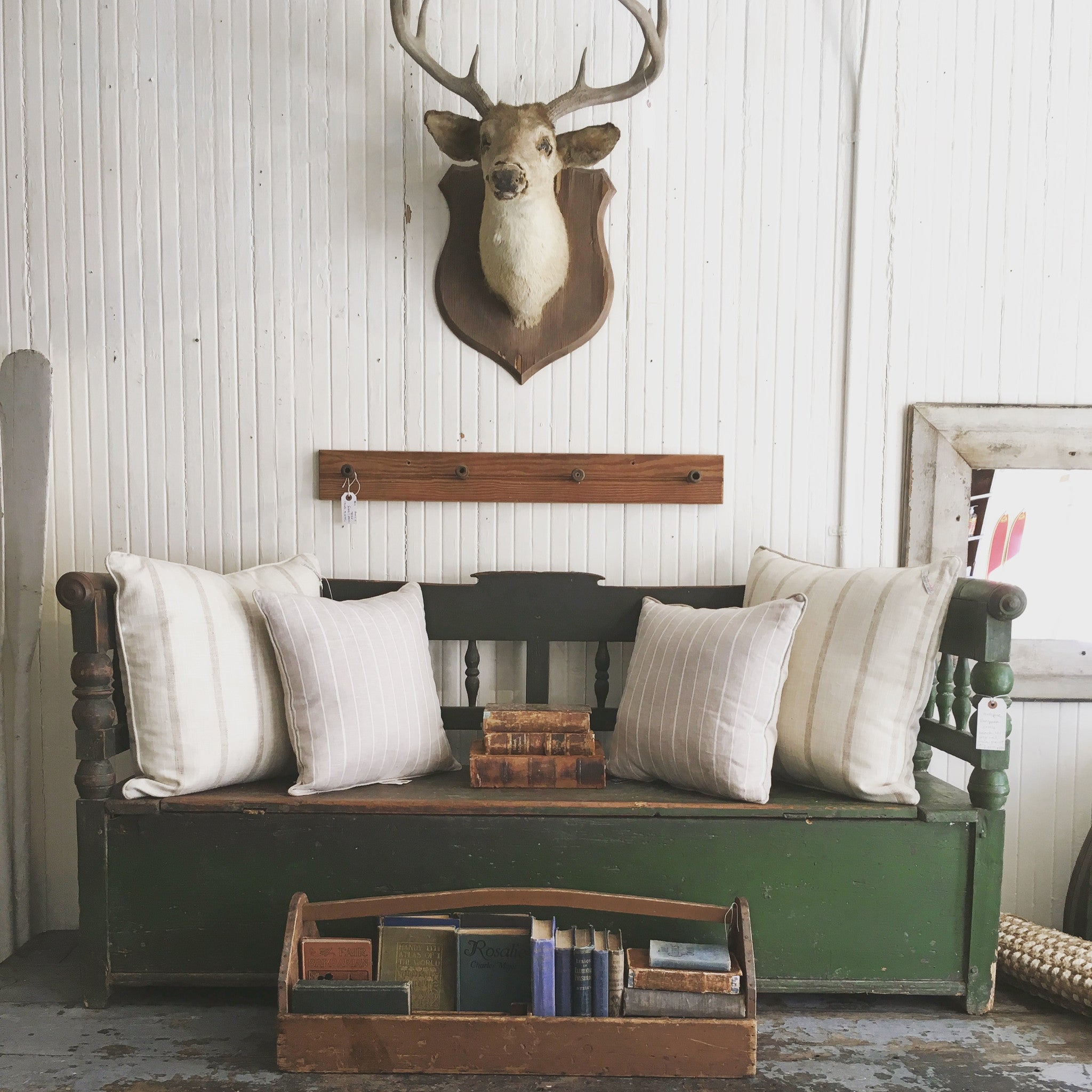 There's a great reason to take a road trip to Holden, Massachusetts. It's home to one of my favorite shops.  The Vintage Retriever. Julie and her husband own the charming shop that has been in business since 2014.
Julie a former teacher has a love of old homes and found pieces. Her passion for antique furniture developed after she and her husband bought their first home and began to furnish it. They loved the character of antique homes and wanted to create that within their first house.
They began renovating by replacing new doors with old ones, adding beams and shiplap and then began to fill their home with unique finds.  Although she was still teaching, she took up space in some multi dealer shops and eventually left teaching to open her own shop. 
Her eye for spotting a great piece is fantastic but her styling is what's really amazing.  Her shop is set up in such a way that your eye is drawn to one vignette after another and the more you look the more you find.
I love to go antiquing and try to go picking once a week.  I've shopped at Julie's booth space at the Brimfield antique show on Shelton's field where she exhibits three times a year (next show May 9-14) so I know what kind of pieces she carries but I was excited to see what new pieces she had in her shop because I knew I'd find something to purchase.
Her shop is filled with antique tables, pine armoires, apothecary chests, antique benches, industrial pieces, concrete garden ornaments, linens, pillows, soaps and lot's of wonderfully styled on-of-a-kinds like the unusually large brass propeller I had to have.  These pieces are all housed in a charming building with a tin ceiling and painted floors, of course.
As the name implies, they named their shop after their golden retriever but have since added Ruby who happily roams the shop and sits in the window to welcome visitors. Julie's clean, farmhouse aesthetic is right up my alley and is worth the trip!
Vintage Retriever, 1148 Main Street in Holden, Wednesday through Friday.
Read more