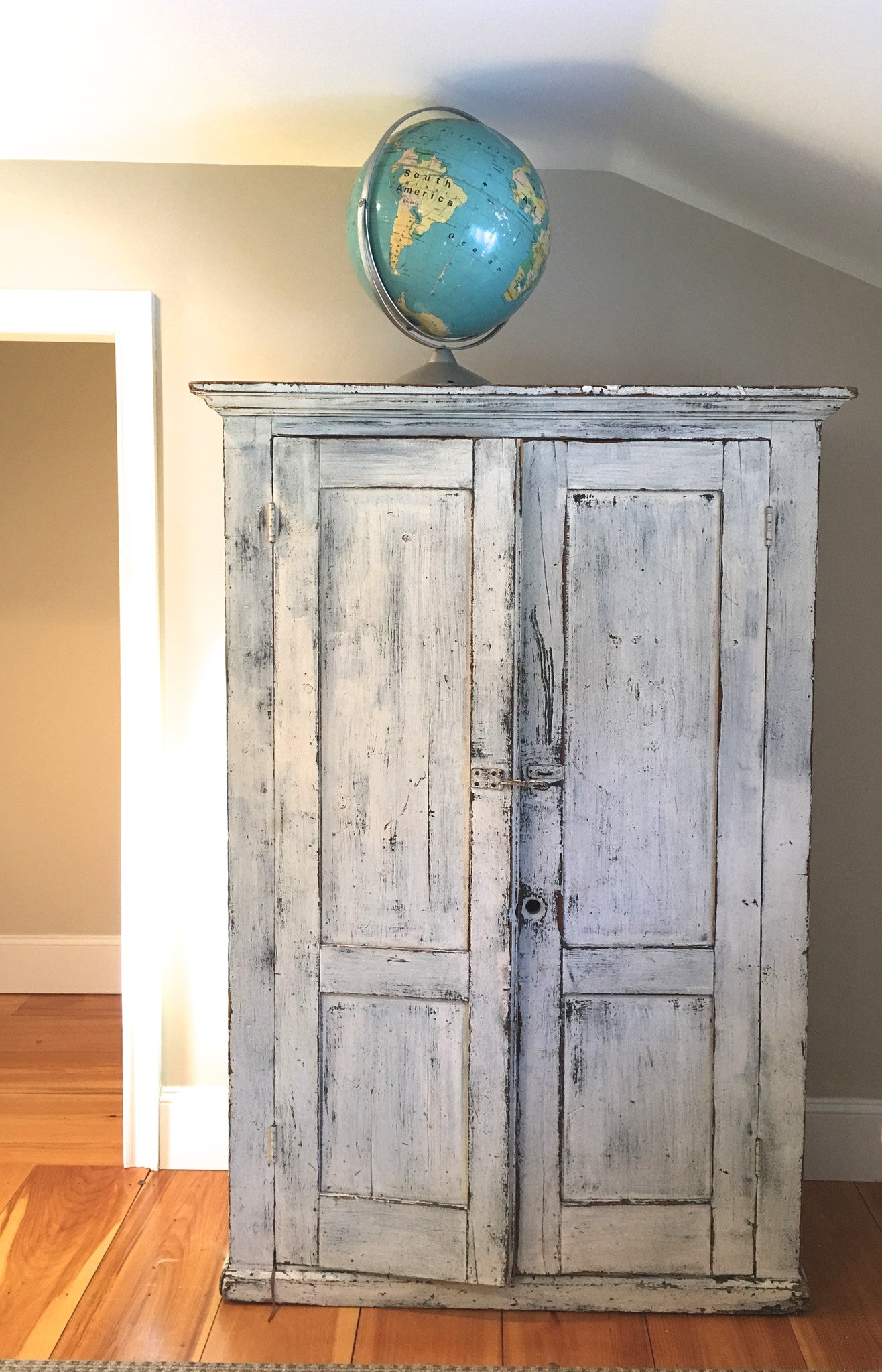 Although, I have not found any golden colored globes in my travels while hunting for antiques and unique finds, I have found that vintage globes are very easy to find. 
They are found in different colors, between 8" and 14.5" and are one of two types. Globes depict a map of the stars or a map of the earth.  I think I've always been fascinated by maps.  It's so interesting to me to see places I've visited on a map or to see where a location is in relation to another or how an area has changed over time.  
Globes were first recorded in Nuremberg, Germany in 1492. In the 17th century it became the fashion to carry a miniature globe in one's pocket because geography was often a topic of conversation. Fast forward to the 19th century where globes became common in schools.  
Globes were made of paper-mache, a layer of plaster with 12 hand-colored printed paper strips. There would be a brass ring (the meridian ring) and the globe would be on an oak stand.  Can you imagine the level of detail?  What a piece of art.  Nowadays, globes from the 20th century are abundant.  They may not be as valuable but I still find them to be colorful and interesting accessories to decorate with and not just for a child's room.
The above picture is of a favorite globe of my own.  It's oversized, has a metal meridian ring that rotates and the blue water and yellow land colors are bright and vibrant.  A fun mix with my vintage white-washed cabinet.
Read more