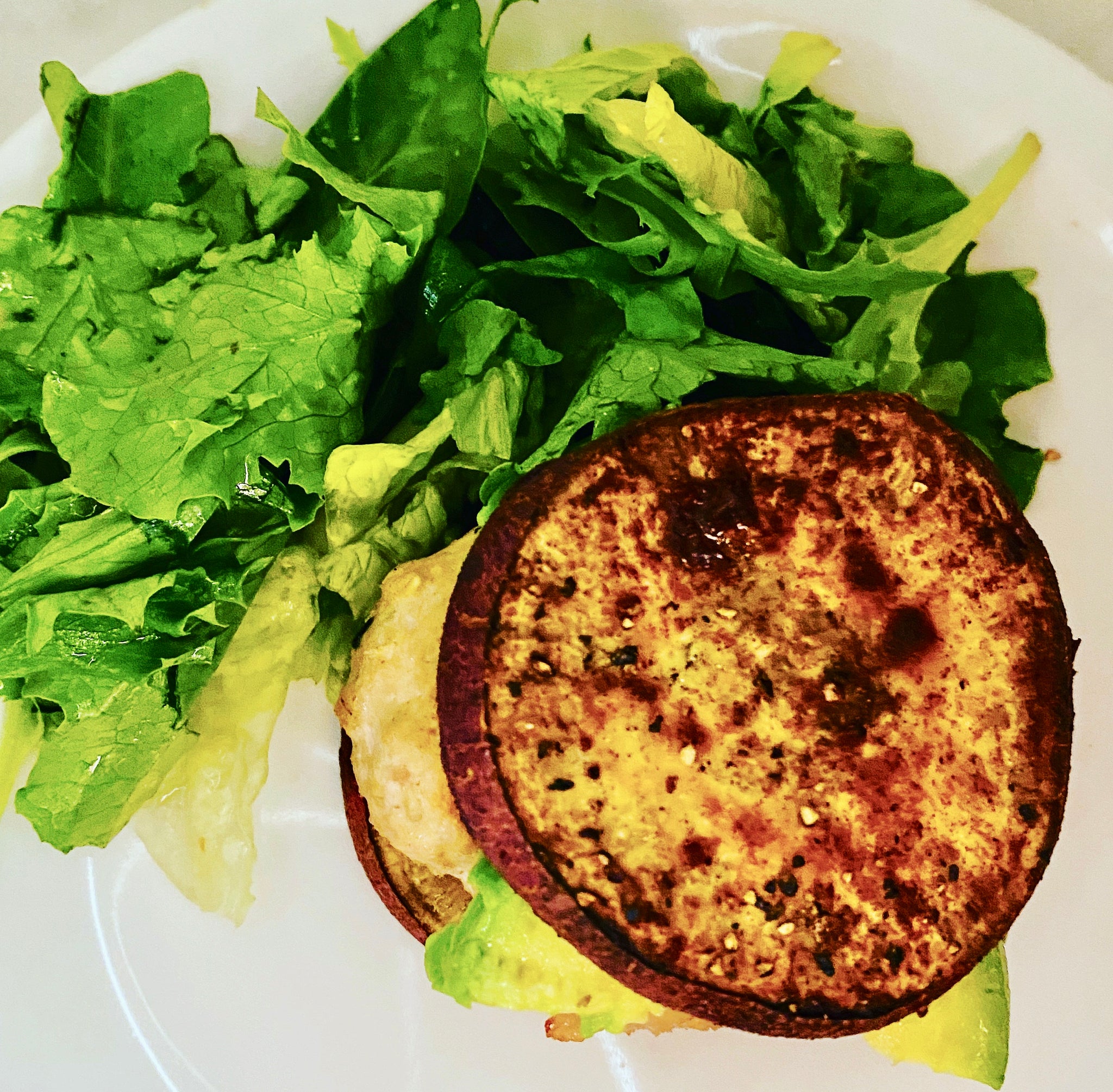 Turkey Burger with Sweet Potato Buns
Ingredients
Burgers; Organic ground turkey, minced onions, any spices spices you fancy, grain mustard, hemp seeds, organic oats (I use instead of bread crumbs - if you don't tolerate oats — quinoa is a prefect sub).  
Sweet potato buns; slice sweet potatoes into coin shape, place on a roasting pan. Brush with olive oil, sea salt & cinnamon.  
Directions
Baked at 400 for at least 45 minutes/turning 1/2 way through.  Broil for 5-7 minutes at the end to make crisp.
Form patties (we make them small so they fit the buns). Grill 
Served with avocado and and mixed greens!