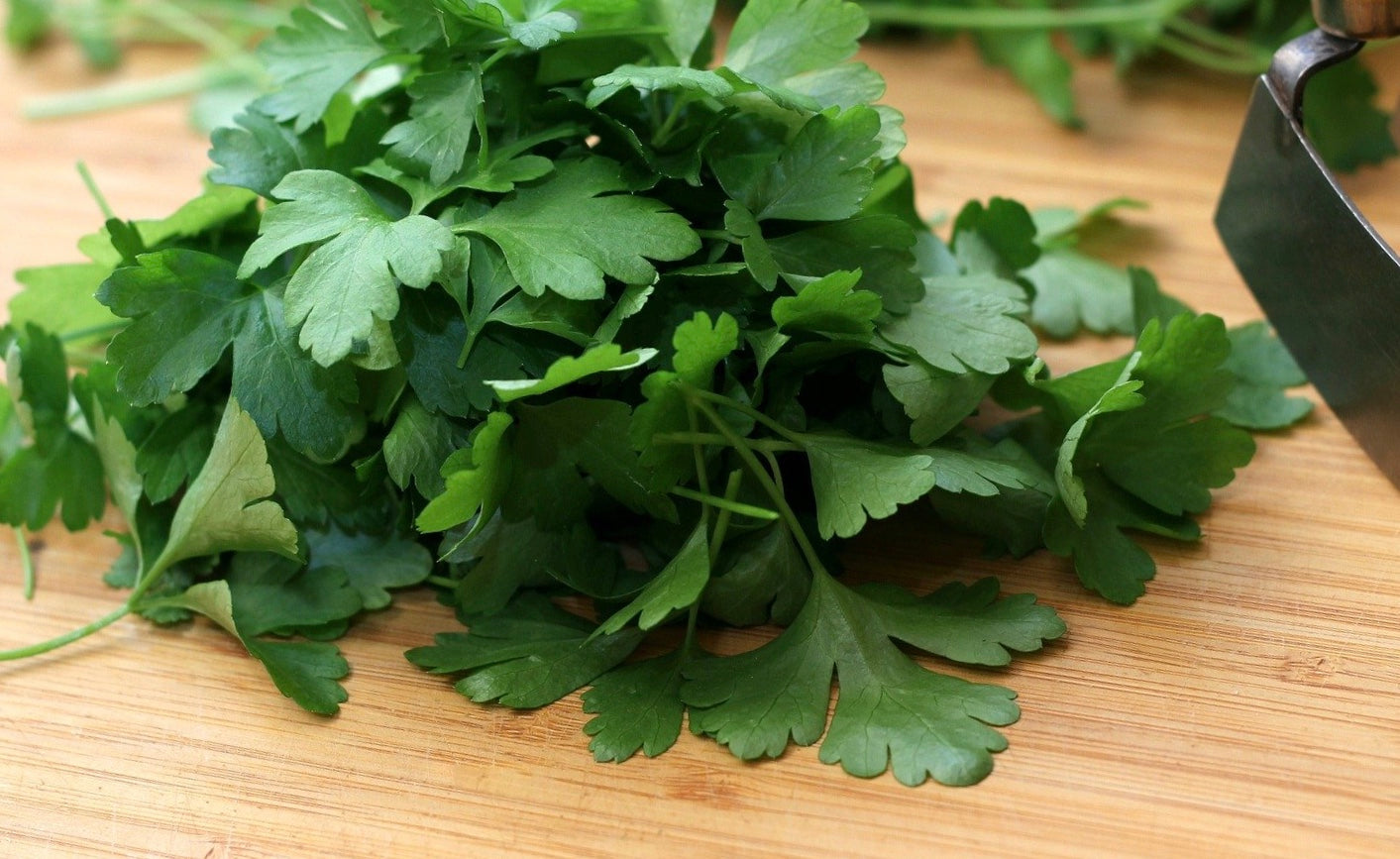 These Terrific Turkey Meatballs are one of my all time favorite recipe.  Not only are these nuggets a consistent crowd pleaser, but also because they are packed with so many highly beneficial nutrients.  The one ingredient I would like to highlight today is one that is easy to grow in your garden, in an indoor herb pot and/or is always readily available at the store —Parsley!  This powerful disease-fighting plant is native to the Mediterranean and has a combination of amazing vitamins, flavonoids and nutrients.  Parsley also has the power to purify the blood, liver and kidneys.  It holds anti-inflammatory agents that aid in many conditions including sinus congestion, high blood pressure, kidney stones and urinary tract infections.  Wait for this...parsley contains 3 times the amount of vitamin C found in oranges!
Parsley is highly versatile and can be used in homemade salad dressings, salads, marinades and can act as a natural breath freshener!
Helpful tip; To increase the life of your fresh parsley, wrap it up in a damp paper towel and store in a sealed container in the refrigerator.  
Enjoy these terrific meatballs knowing that parsley is just one of its many nutritious ingredients — these are full of benefits that will boost your health!
-Kiki Walker Wellness
Ingredients
20 oz. organic ground turkey
3.5 oz. organic fresh or frozen spinach
¼ cup rolled oats (GF if needed) 
2 organic egg whites
2 organic celery sticks
3 cloves garlic
½ green bell pepper
½ red onion
½ cup parsley
½ tsp. cumin
1 tsp. mustard powder
1 tsp. thyme
½ tsp. turmeric
½ tsp. chipotle pepper
1 tsp. sea salt
Pinch of ground pepper
Directions 
Preheat the oven to 350 F
Chop onion, garlic, and celery finely - or use a food processor- and put in a large mixing bowl
Add turkey, egg whites, oats, and spices to the bowl and mix thoroughly. Make sure there are no pockets of spices or oats in the mix
Finely chop spinach, green peppers and parsley.
Add the vegetables to the bowl and mix it all together
Line a baking sheet with parchment paper
Roll the turkey mixture into golf ball size meatballs and place them on the baking sheet
Bake for 25 minutes, or until cooked through
Read more