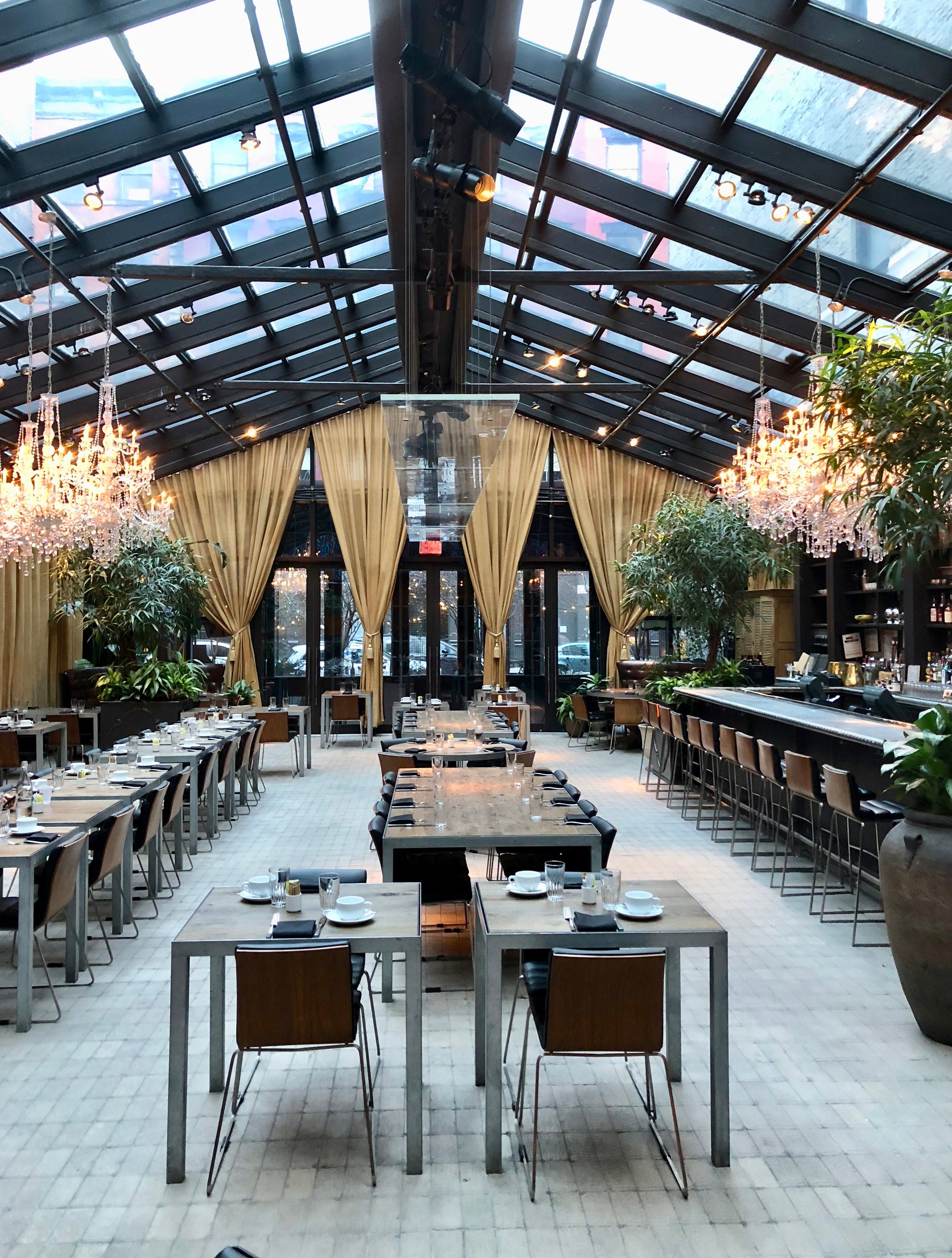 Shop SOHO and beyond
You could go to NYC a million times and always find something new.  I love it.
I love to stay in SoHo because of the neighborhood vibe and of course because of the shopping. Places to stay and shop:
Stay at the NOMO Hotel.  Located on Crosby Street in SoHo it was formerly the Mondrian Hotel. The entrance is not grand, it's perfectly NYC with a graffiti entrance on a side cobblestoned street, Warhol art in the lobby and a great location. Twinkle lights and a garden terrace out front let you see into the glass atrium-like restaurant.
Two blocks away Rowing Blazers is a shop started by Jack Carlson.  Not only is he the founder of this menswear brand, he represented the United States as a coxswain at the 2011, 2014 and 2015 world championships.  For someone who knows nothing about the sport of rowing, I was drawn into the shop because of the collegiate menswear styling, ping pong table, green and navy stripes, vintage lockers, vintage pennants and flags.  Need I say more.  
Next up Gerard Darel clothing. Hip, edgy, preppy and not trendy. I fell in love with a black leather slouchy bag with large embroidered flowers on it. Sounds like alot but it was striking and all you would need which is the vibe of this shop. Classic pieces with an edge.
Finally, I had to have my vintage moment at the Vintage Twin on Broadway.  Classic rocker tee's, fur, denim and everything you like about vintage without the mothballs and well organized.
Dinner at the SOHO Grand lounge: fresh ricotta and gimlets