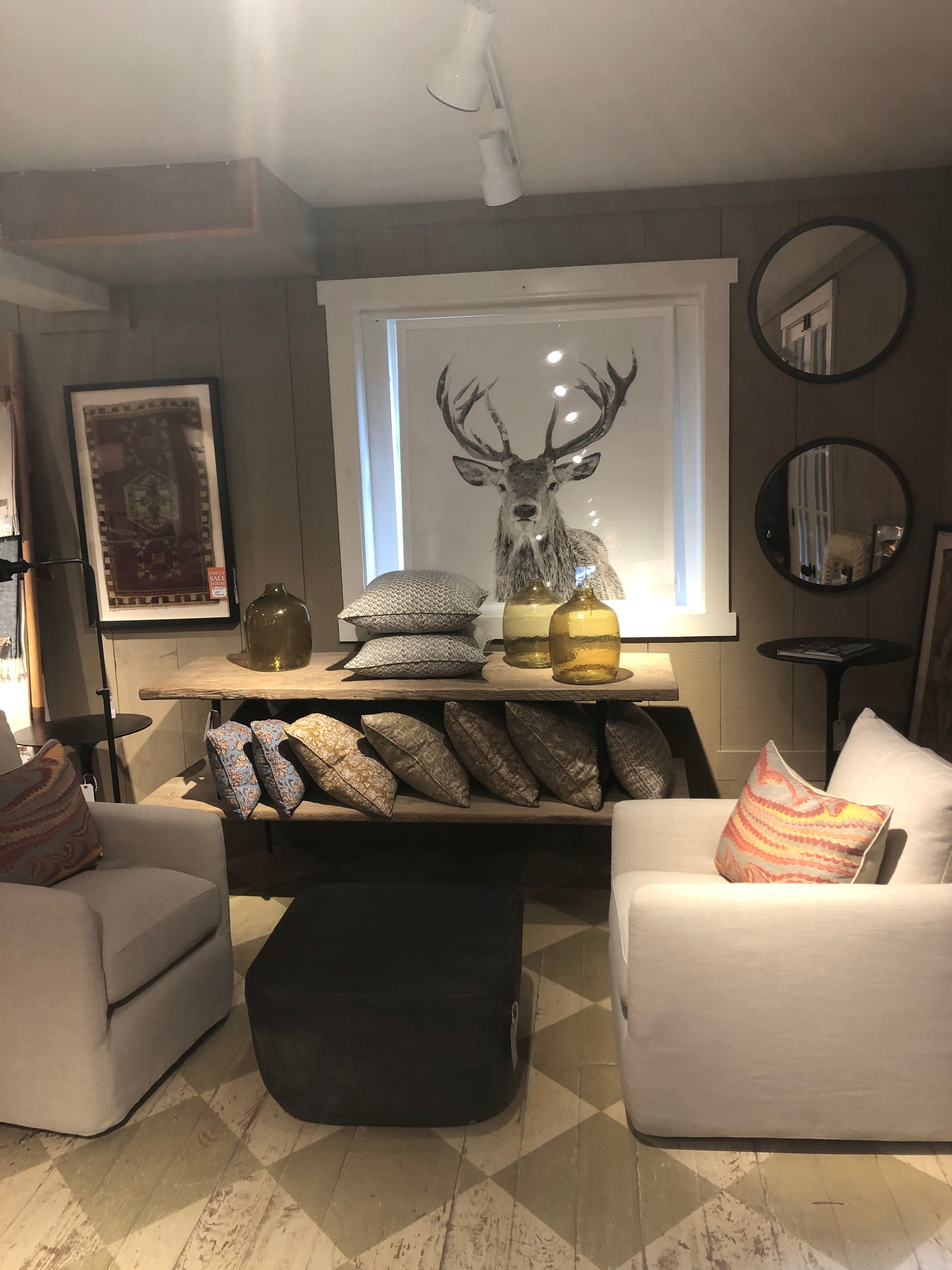 New Preston, Connecticut . . wait did we miss it?
Of the many lovely little villages that inhabit a section of Northeast Connecticut, New Preston might be one of the most charming.  You pass by it in the blink of an eye and you will even wonder as you read this how you could spend more than 45 minutes there.  Here's how.  
Start at the Smithy Cafe where you can get a latte and a freshly baked muffin or start with a hot soup and sandwich. Their menu is sourced from fresh, local ingredients and they pride themselves on their relationship with local farmers. If you don't want to stay and eat then walk across the street and grab some provisions to go. This two story barn is Smithy's specialty grocery store that carries organic products that are locally sourced, a perfect extension to the cafe. Before you leave the Market head to the second floor to check out the featured local artist. Exhibits are rotating so you can experience different artists and the antique barn is the perfect back drop.
At Pergola Home you will find not just garden vessels and botanicals, but table top books, topiaries and natural curiosities. Bringing the outside in is part of their aesthetic with home pieces from wood sculptures to bamboo furnishings. I found a small round side table perfect for our patio with a concrete top and wooden base that has all the natural elements I was looking for.
When I first entered the shop I thought that J. Seitz was a clothing store with flannels, jackets and sweaters which would have been great but it's much more than just that. On the basement level they carry large upholstered couches and sectionals, rustic sideboards and unusual mirrors. Linen bedding, wood benches, bedside tables, table lamps, candles and a full scale of home pieces are on the first floor. Mostly new with a hint of vintage style.
Plain Goods feels like a lifestyle. Part throwback with amazing felt hats, displayed on vintage tables mixed with clothing that has a distinct unfussy style. Cashmere and linen are paired with painted floors and a collection of antique plates. Their particular style of home includes a chippy painted trunk with a topiary alongside a vintage chair that's been reupholstered in a spectacular fabric. Not surprising it's located in another charming village home that at some point was converted to this must go to shop.
Privet House is a must.  Antiques, new, kitchen, ceramics, textiles - all home. This gave me all the feels with ceramic pieces, pine worktables, linen aprons, large antique bowls, vintage boot molds and collections that inspired because they are styled beautifully.
Walking down Main Street you'll wander in and out of more shops that pack the small village but you may want to end your visit taking in the view of New Preston Falls which runs through New Preston from the East Aspetuck River.