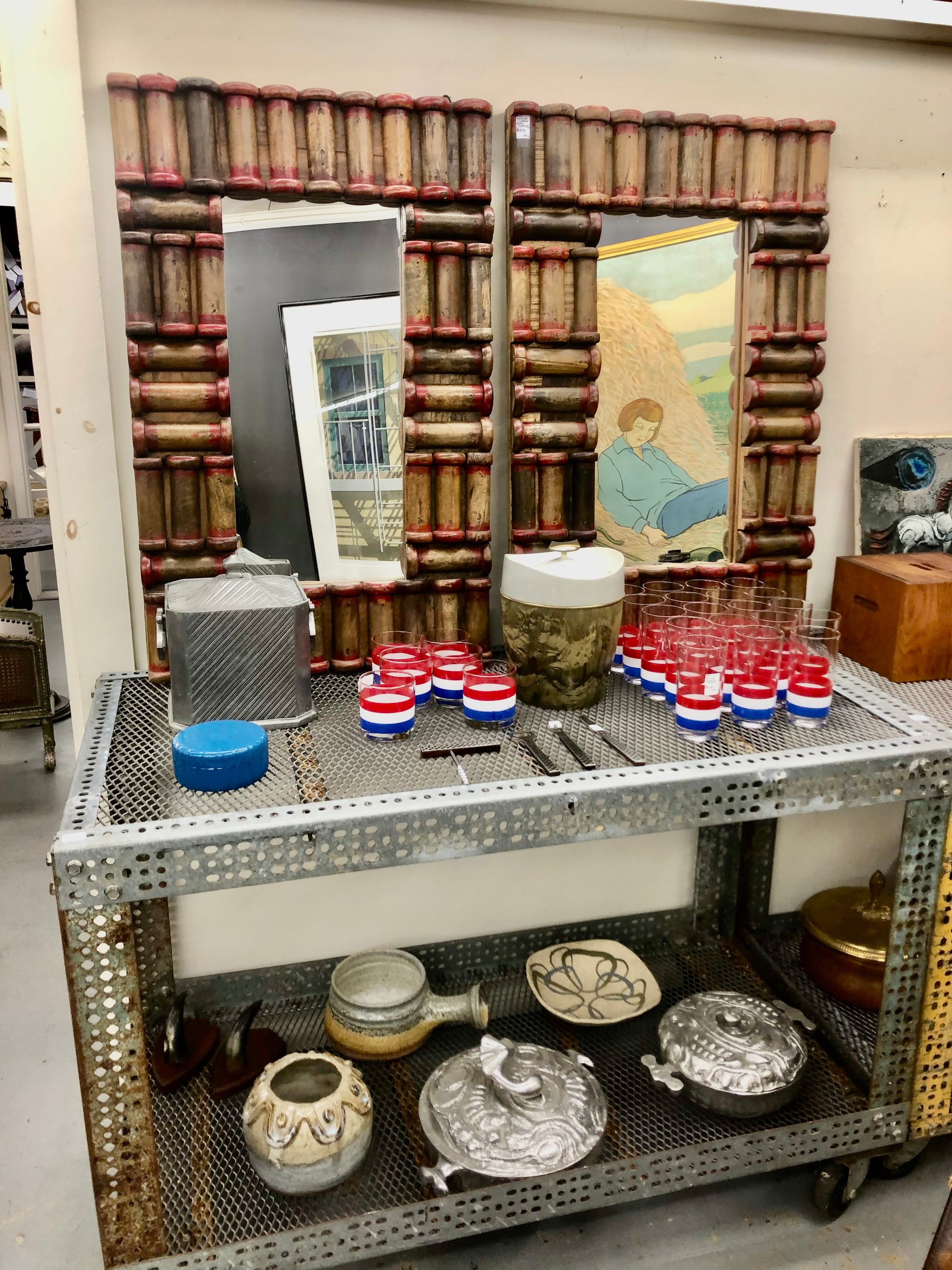 Antiquing in Millerton, New York
I am always up for taking a road trip especially if it means I can find an antique shop, flea market or home interiors shop along the way. It's even better if there are several.  On a spontaneous road trip this fall I stumbled into Millerton, New York which is now a top picking destination for me.
From Massachusetts it's about a 3 hour drive and if you get off the highway the scenery is worth the drive itself. Set along the border of Connecticut, it has a small village vibe with several antique shops, books store, sandwich shop and clothing store. It doesn't sound like a lot but you could while away the hours in several of the antique stores that line the Main Street.  Here's my perspective on what you'll find.
The Millerton Antique Center is a great place to start. You will need the energy in this jam packed shop.  The multi-dealer space has vintage goods from across all periods from art, to smalls, to table top.  It's definitely a shop to "pick" at with lots of booth spaces where each dealer displays their wares differently. Not a lot of vintage clothing and definitely lots of small pieces of art and wall decor within each booth. I left with a small gold framed American Flag for my personal collection and I was happy with the price point. A fun place to poke around and you will probably leave with something.
The next antique shop that I fell in love with was Montage Antiques.  I love pine tables, early American furniture and art and fun decorative antique pieces.  This shop had the right mix for me. A little less digging and a great flow to the large space with again lots to see. From barware to larger cased pieces, tables and lamps there were several pieces I would have left with and they were displayed in a visually pleasing way. Their website describes the shop as follows "From 18th and 19th century English mahogany furniture to 17th century Italian walnut, Mid Century Modern to American country . . " This sums up the mix but having actually been there I would say there are true antiques here but they are accessorized with a broad array of decorative pieces from all eras which lightens the vibe. 
On the same side of the road you'll find Cottage and Camp. Love the name but I'm not sure it truly gives you the gist of what's happening in this shop.  It's filled with interesting objects and collections. They have architectural pieces mixed amongst folk art mixed amongst 18th century. A metal table, a Neo-classic pedestal and a sculpture on a mid-century table. It works as far as display goes and it's just cool. This is a shop where provenance is important and they've done the research.
After antiquing it's time to hit Westerlind. If you forgot your felt hat you can find it here. This part stylish outdoorsy part Swedish design vibe makes you want to buy something here whether it's an over boulder jacket, a fuzzy water case, or a felt hat - you're drawn to the simplicity and style of the clothing.
A couple of other shops worth mentioning are Demitasse - a small gift shop with everything from small home accessories, think placemats and table top, to journals and eyewear and Oblong books along the same side of the Street and who doesn't love a good book store.
Millerton, New York is probably best known for its Harney and Sons tea but put a pin on the map for great antiquing as well. Lighting, art, decorative pieces from early American antiques to the 20th century vintage.