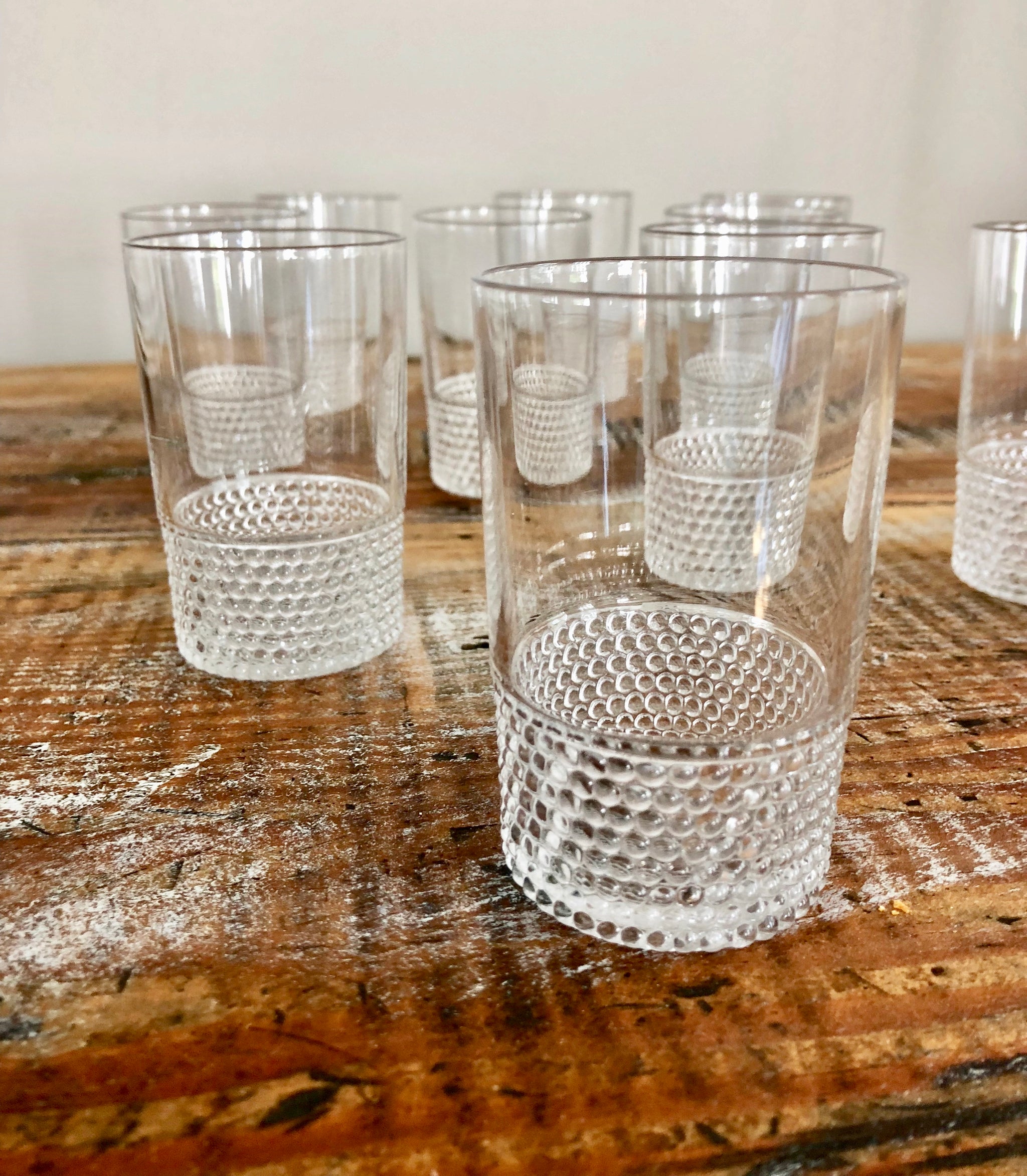 Duncan Miller Glass: Still relevant.
Cut glass makes for a beautiful table setting. Antique juice glasses, goblets, water glasses as well as pitchers and vases are all readily available at reasonable prices in antiques shops across New England. These pieces often don't survive in full sets but search the internet and you're bound to find a one-off of whatever pattern you're seeking.
The most well known hand-made glass company was Duncan-Miller out of Pennsylvania. What began as George Duncan and Sons in 1874 morphed into the Duncan and Miller Glass Company in 1893 until it's closing in 1955. During this time period many iconic glass patterns were created. For the first several decades the company only produced clear glass but during the 1920's added colored glass, more art deco patterns and mid century influenced patterns.
The colors of the Duncan Miller pieces, the hand craftsmanship (10-14 people handled each piece of glass) and the artistry in their patterns distinguished their work from many of the other glass companies in the Pennsylvania, Ohio and West Virginia region.
In 1955 foreign imports made the production of hand made glass too costly and the plant was closed. Their molds were sold to other U.S. glass manufacturers so their designs remained in production.  Of the many popular patterns the Teardrop pattern, the Cape-Cod (or Early American Sandwich) and their art deco designs are commonly found if you're antiquing in New England.
George Duncan worked in a glass plant before having enough money to purchase it. He started from the bottom and worked his way up, he created designs based on things that inspired him (a pattern with the stem of the glass resembling a silhouette of his wife) and his patterns still live on today. An interesting story of one man's journey.
What I love is that Duncan Miller pieces are still so relevant and affordable today. Fall is a time for entertaining, for gathering around the dinner table and adding some sparkle and color with antique glassware is a fun way to add something special.