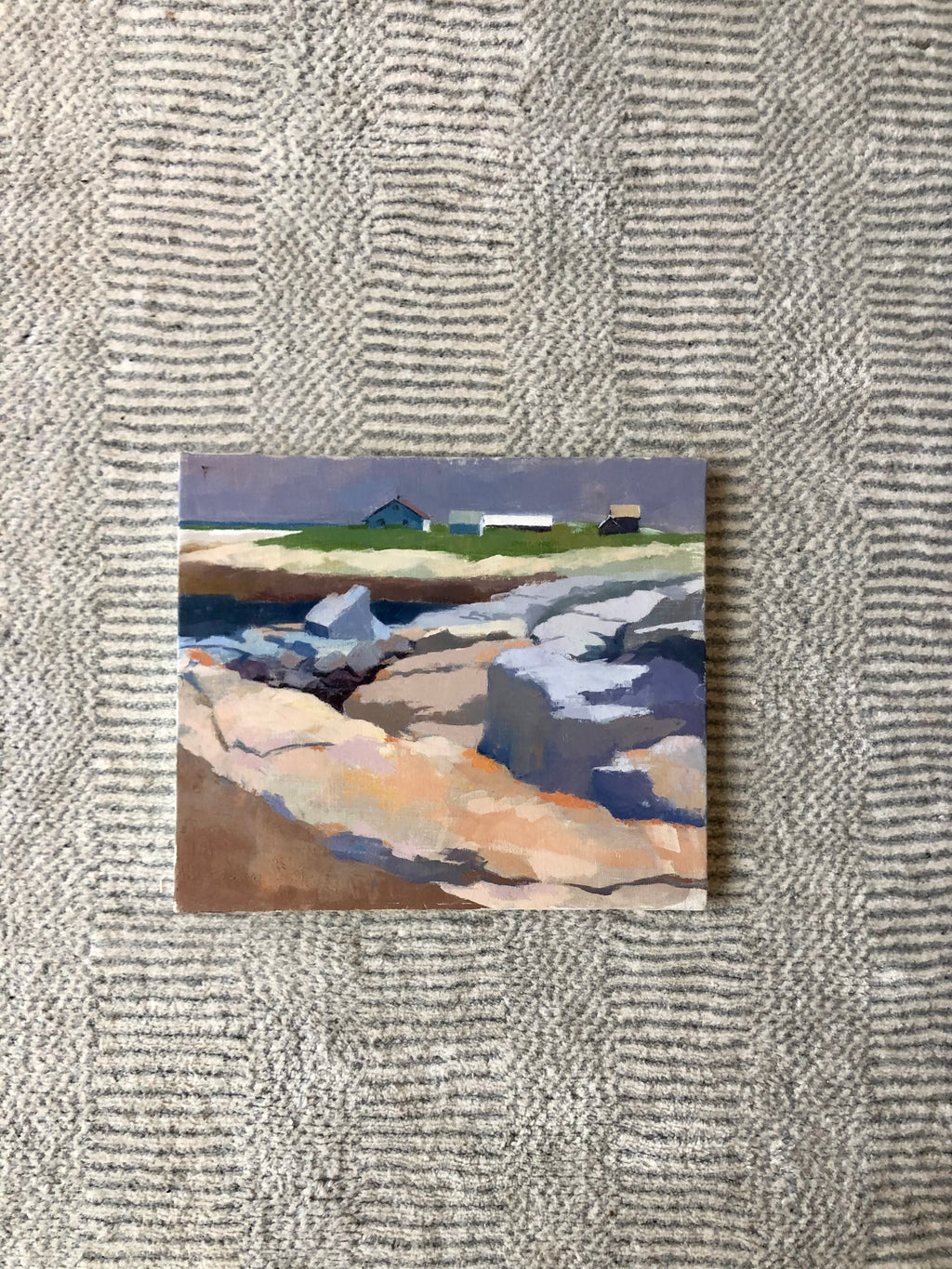 Landscape oil painting by artist Barbara Melcher
We have run out of stock for this item.
This beautiful oil landscape by artist Barbara Melcher (1927-2014) Orleans, Massachusetts measures at 14" x 12" and is a lovely painting of the coast.
Barbara Melcher was a well known artist on Cape Cod and spent her life involved in and working on her craft with many contributions to the art world including a permanent collection in the Cape Cod Museum of Art and the Council Hall of Truro, England.